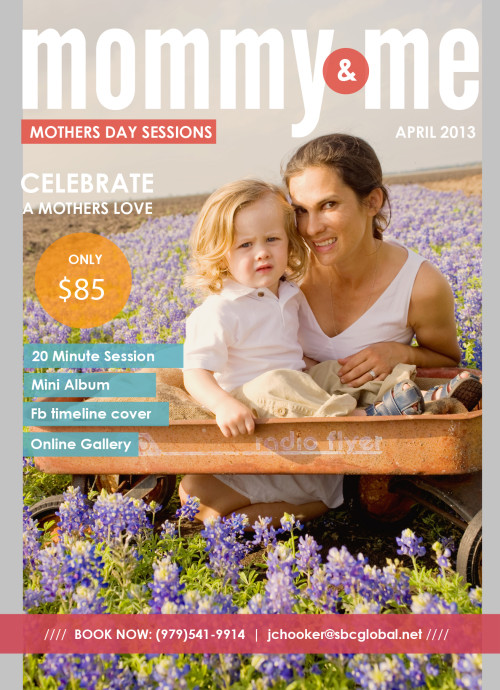 I am doing a mini session that is very near and dear to my heart and just for Mom's.  A fun, relaxed and gorgeous photo session with your very own children.
So I want to encourage all the moms out there to come to us get some sweet photographs with your child. Do it for your children, so that twenty/thirty years from now, your child will treasure the mini album of photos and be so thankful that you took the time to remember this precious moment in your lives.
Give the gift of a session to yourself, your children, or a special mother in your life. Would be great for any mother no matter the age of her children.
It will be a 20 minute session with your child(ren). Will include 3 mini accordion albums ($80 value) perfect keepsakes for you and your children one day,  online gallery and Facebook timeline cover.  Each album include 7-8 images, each album will be the same.
Dates are April 27th and May 3rd in El Campo.
Contact me to book.
{ 0 comments }