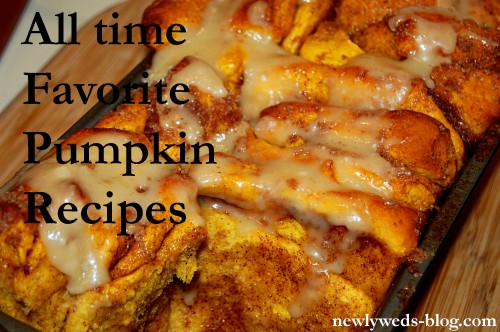 I have no new recipe for you guys today.  And let's be honest, if I did it would probably be a pumpkin recipe.  And I know so many of you share my passion for all things Pumpkin so I thought I would fuel that flame with you some of my most favorite pumpkin recipes.
Sweets
Pull Apart Pumpkin Cinnamon Bread
Savory
 Pumpkin Chili and Pumpkin Corn Muffins
What are some of your favorite pumpkin recipes, feel free to share links and recipes in the comments sections.
I am happy to list this post @
Pin It