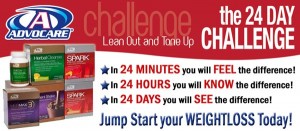 I've had so many questions about Advocare Products I thought I would do a post that explains them a little bit better.
What is the Advocare 24 day challenge? The challenge is broken into 2 sections.

Days 1-10 Cleanse Phase
The first ten days are about cleansing your body of toxins and preparing for optimal nutrient absorption, and you may enjoy weight loss as well!  (this is where I lost most of my weight by day 11 I had lost 10lbs) 
The products are:

Herbal Cleanse-Citrus: helps to cleanse and detoxify your body.
OmegaPlex: essential fatty acids for increased overall wellness.
AdvoCare Spark: nutritionally-advanced energy drink
Days 11-24 Max Phase
Give your body the best tools you need to achieve your next weight management goal during days 11-24!
The products are:
Metabolic Nutrition System (MNS): Your choice of Max C+ (appetite control), Max E+ (energy), or Max 3 – for weight management, appetite control and overall wellness.
Meal Replacement Shake – your choice of chocolate, vanilla, or berry: Complete nutrition in a great-tasting shake!
AdvoCare Spark: nutritionally advanced energy drink, comes in 7 flavors.
Remember, the 24 Day Challenge is not a miracle pill…  To get the results you expect, you must follow the eating guidelines and become more active!  This Challenge is a great "jump-start" to a new life of balanced, healthy living and giving your body what it needs to perform at it's best ability!
How do you take the products?
If purchased I will email you specific instructions on taking the products.  I will also email you tips, and a cookbook full of yummy 24 day challenge friendly recipes.  For the most part they are easy and quick to take.  Once you get in the routine of taking the products that's the hardest part.
What is the cleanse?  The cleanse is a gentle 10 day cleanse.  The diet recommended for the cleanse is very clean eating, no fried fatty foods, no sugar, no refined white grains, no dairy and no alcohol.  Drinking at least 8 cups of water a day.   Basically you are recommended to eat healthy fats, lean meats, fruits and vegetables.  The better you follow these rules the better the results.  It is very gentle, no running to the bathroom, no fasting, easy and simple.  You still eat, but just wholesome, healthy food.  If buying the cleanse I highly suggest you also buy the spark energy drink, it comes in 7 different flavors and my favorites are fruit punch, mango strawberry, and pink lemonade.
How do you take the fiber drink? The fiber drink is during the cleanse phase of the challenge, it basically doesn't taste the best, and thickens quickly.  So I recommend mixing in half a scoop (or packet) of spark and drink very quickly, because if you let it sit it will thicken.
What is the average weight loss?  The average weight loss is 11lbs in the 24 days.
What were your results? And what do you continue to take? The short answer is my results were 12lbs lost in 24 days, I have kept off that weight and have continued to lose another 16 pounds with the healthy diet and exercise habits and supplements advocare has to offer. Advocare is basically my structure that keeps me going and feeling great!  You can see some of my weight loss pictures, here, here and here.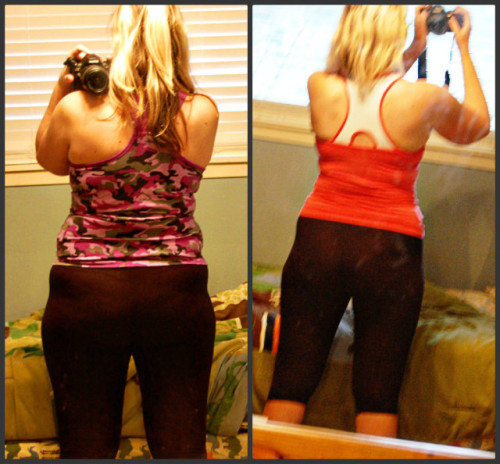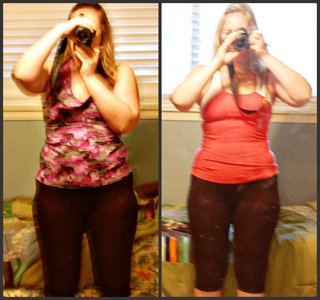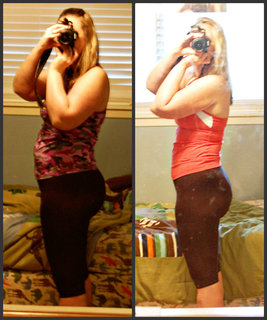 What is spark? Spark is my favorite.  Basically spark is a energy/vitamin drink.  You mix it with water and drink it for a pick-me up, it does have caffeine in it.  I love to drink it right after lunch or anytime you might grab a cup of coffee or a soda.  My favorites are fruit punch, mango strawberry, and pink lemonade.

Why did I become a distributor?  Since I love and had such wonderful results with advocare products I decided to become a distributor and immediately saved myself 20%.  I also love the fact that advocare sells itself and the extra money I make each month is just a bonus.   If you are interested in becoming a distributor, check out this link, and send me a message for any questions.
If you'd like to purchase, you can directly through the website or you can Contact me!