Busy week ahead and not one to start off sick, but surely I am, sore throat, stuffed nose and achy all over.  Not sure if it is allergies or just a spring cold.  But I am hoping it passes very quickly.  I am suppose to start my Ripped in 30 workout videos today, but I think I am going to give myself a rest until I feel a little better.  I updated my
30 day shred results post
with pictures of the change the 30 days has made, I still can't believe it.
Hope you have a wonderful Easter week, any big plans?
Last wee we enjoyed:
Smothered Chicken with roasted asparagus
Petite Lasagna cups (picture and recipe courtesy of Can you Stay for dinner)
Mini Meatloaf with sweet potatoes and green peas.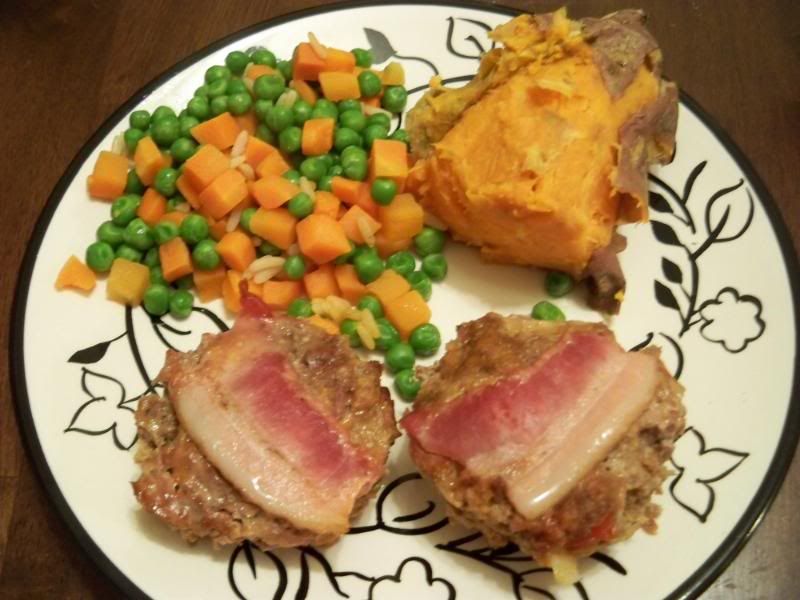 Coconut Shrimp Curry(Picture and recipe courtesy of Wishful chef) made this recipe two weeks ago, and we loved it!! Can't wait to make it again!
This week we have planned:
Breakfasts:
Cereal with fresh fruit
Bird's Nest with fresh fruit
Egg Sandwiches
Dinner:
Crock-pot- Swiss steaks (recipe to come)
Scrambled eggs with Roasted Asparagus
Tomatillo Chicken with rice and beans
Snacks, desserts, drinks, other:
Hard-boiled Easter Eggs (recipe to come)
For other great menu ideas be sure to check out Organizing Junkie.