I skipped last week's update because of my Father-in-law's death,  but still managed to shred 4 times.  Which was not an easy feat.  I am glad I stuck with it, because of any time I could have easily quit, this would have been the time.
So, week 6 started off much better and I shredded to level 3 every day and twice today to catch up with my missed shred last week.  Woo, what an experience.  I did them back to back, and talk about sweating.  I was actually surprised I could finish the 2nd shred as well as I did.  I just knew my muscles would be fatigued, and actually, as I am typing this my arms feel a bit weak.
I don't have my final shred pictures but I imagine they are even better than last weeks.  I have lost 4 more lbs in the past 2 weeks and I am going to keep going.
So far over the past 6 weeks I have lost about 12 lbs from shredding and tracking my calories on myfitnesspal.com and doing the advocare 24 day challenge.  If you'd like to know more about the advocare cleanse and 24 day challenge see here.  I feel so much stronger, have more energy, and I am encouraged to keep going.  Here are my final results pictures.
If anyone is thinking about getting in shape and losing weight and inches I highly suggest getting the 30 day shred videos.  They are only 25 minutes long and you can really see the results.
If you're not familiar with the Jillian Michael's 30 day shred video, and to read more about my experience here.
I am going to start on monday the Ripped in 30 videos which are harder than the 30DS.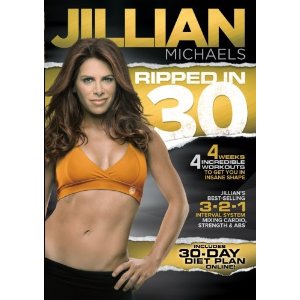 I will keep up with my weekly updates and maybe some of you will like to start.  Please let me know so we can support each other.
Pin It