It's starting to feel like spring around here, so that means
summer garden
planning for us.  This winter we didn't have a veggie garden and I sure did miss it.  DT  bought some seeds today and will be working the next few weeks getting the ground worked and planted.
I am still doing the
Advocare challenge
and my
30 Day Shred challenge
, and so far I have lost about 10lbs in 17 days!  I am eating really healthy and clean (as in no excess carbs or sweets).  In fact, I gave up sweets (my biggest vice) for Lent.  I've been very strict about counting my calories in
Myfitnesspal.com
(if your on it, friend me Newlyweds) and doing so makes me so aware of what I am eating and it's really easy to use.
What are you serving this week?
Last week we enjoyed:
Thai turkey Taco's (in lettuce wraps)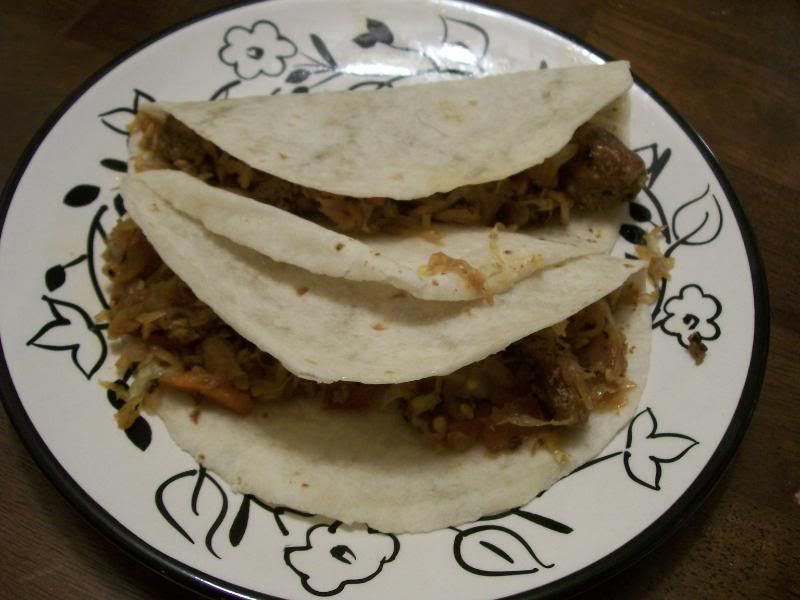 Skinny Salisbury Steak with Mushroom gravy and mashed potatoes
(picture and recipe courtesy of Skinnytaste.com)
This week we have planned:
Breakfasts:
Cereal with fresh fruit
Bird's Nest with fresh fruit
Monster Smoothies
Dinner:
Enchiladas Verdes (recipe to come)
Shrimp Tacos similar to this recipe
Snacks, desserts, drinks, other:
Banana Oat Muffins (healthier version)
Stop by for more menu planning ideas at Organizing Junkie.