I am so excited to welcome Crystal from Crystal & Co to my blog today.  She is guest posting and sharing some fun Halloween craft, candy and decorating ideas.  If you haven't be sure to stop by Crystals awesome blog. 
Need some quick and easy Halloween craft ideas? Maybe you are looking for something fun for your little ones to handout at school or share at their Halloween or fall party at school? I have some great ideas I want to share with you.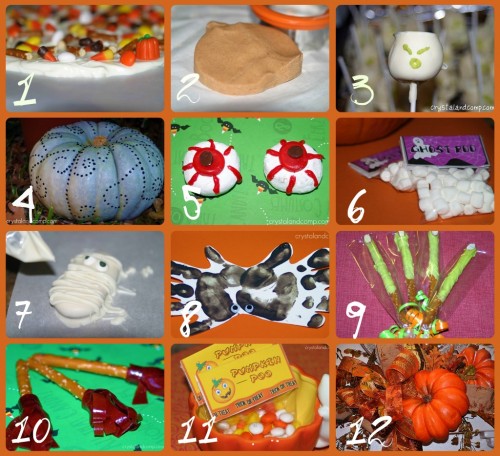 Which craft will you make?
Crystal is the author of Crystal & Co., where she shares mommy resources and solutions with her readers while raising five boys. If you are looking for easy recipes, weekly meal planning inspiration, craft ideas or fun birthday party creations you can make, you'll want to hop over and check out her site. Lots of fun going on over there.