Woo, what a wonderful, relaxing fun family vacation.  Lots of fun in the sun, good eats and family.  Now it's back to reality and I am hitting the diet and exercise hard, way to many sweets, beers and all around good food this weekend.  As it should be of course.  This week is also my birthday the big 2-9 on Wednesday.  No big plans probably maybe a trip to my favorite restaurant and some margarita's sounds nice.
I also came home to this glorious amount of tomatoes!  So I will be busy with those.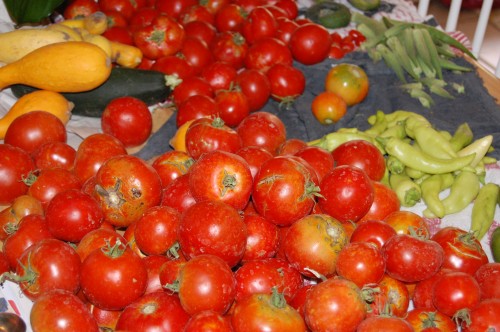 Here's some of the good foods we enjoyed on vacation:
Monkey Bread
(will triple this recipe and make it in a bundt pan)
This week we have planned:
Breakfasts:
Scrambled eggs, fresh fruit
Fruit Smoothies
Oatmeal with fresh fruit
Dinners:
Snacks, desserts, etc:
Stop by for more menu planning ideas at Organizing Junkie.