Last week Mom and I bought a really cute toy organizer for the boy's room.  Their closet has been a wreck for months now and a total eye sore, so it was time.  2 trash bags and 3 donation bags later and we have a clean organized room, yippee!  Now if only I could convince them to keep their toys in the room and not all over my house.
My diet is going well.  I weighed in this morning and another 3lb loss, making it a total of 13lbs in 3 weeks.  I am very happy with that.  I am eating really well, as you can see below, just not junk!  I was really surprised at how much junk I was really eating.  My grocery bill has gone up slightly because of the extra fresh fruits, veggies and natural nuts that I am now buying.  But our eating out has gone down, so really we are saving money and eating much better.
How does your week look, any new recipes you are trying?

Last week we enjoyed:
This week we have planned:
 Breakfasts:
Scrambled eggs and fresh fruit
Oatmeal with fruit
Orange Cranberry Muffins (Sugar and Gluten free)
Dinners:
Rotisserie chicken, with mashed potatoes and salad.

Mini Meatloaf, salad and mixed veggies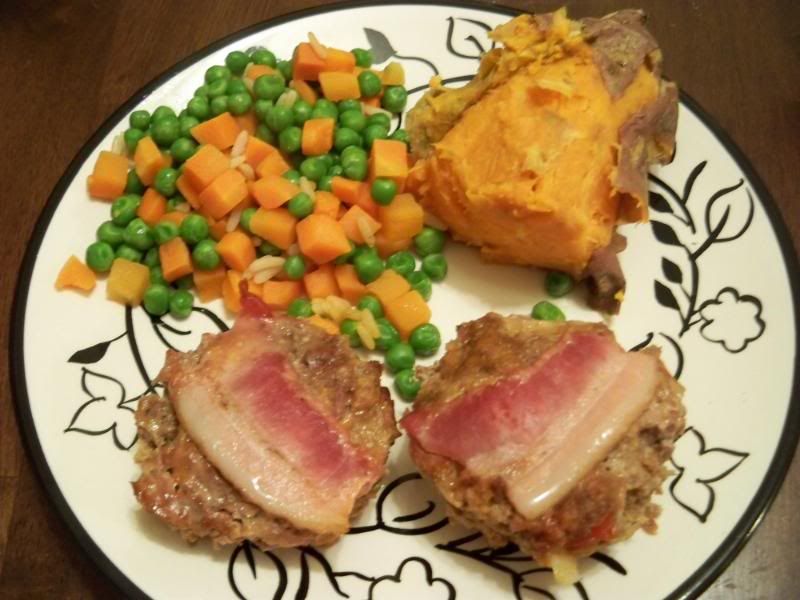 Chopped Salad with fried garbanzo beans (recipe to come)
Potato Pancakes with Avocado Mash and eggs
Snacks and desserts:
Fudge Brownies with secret ingredient (sugar and gluten free)

Stop by for more menu planning ideas at Organizing Junkie.