As I am planning this week's menu I am still recovering from our 10 year high school reunion last night.  I had such a blast and ending up partying till the wee hours of the morning (5 am).  And yes I am feeling it today, I am definitely not 18 anymore.  But I would certainly do it all over again, fun fun fun.
I am still incorporating plenty of Pumpkin recipes into my menu and trying some lower fat versions of things, fat free milk, etc.
I am still shredding along, and completed week 3 and started level 2 last week, though I didn't post about it. One more week on level 2 this week, and I can already feel a vast improvement in my energy levels and I feel stronger, loving that.
Did you attend your high school reunions? Or will you?
Last week we enjoyed:
*recipe and picture courtesy of A Southern Fairytale
This week we have planned:
Breakfasts:
Eggs, toast and  fresh fruit
Cereal with berries
Dinners:
Creamy Spinach and Chicken Enchiladas (using sticky chicken)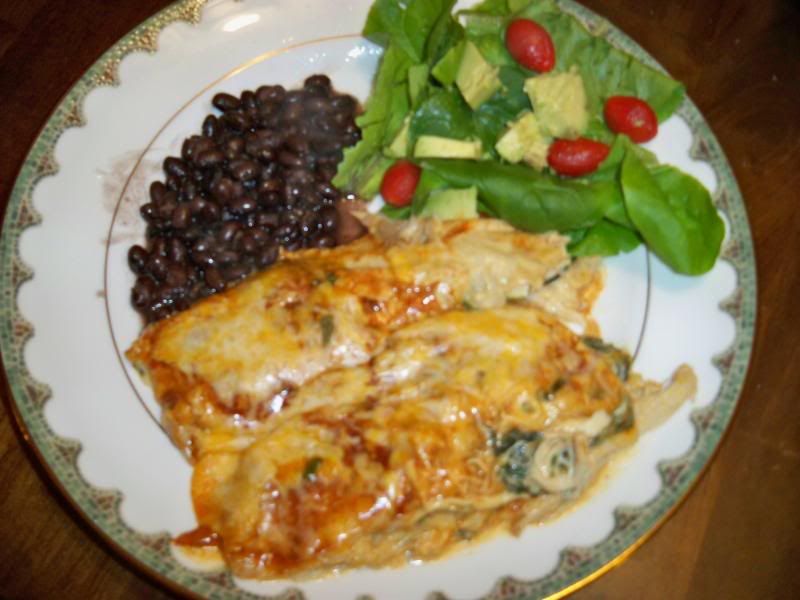 Pumpkin Sausage Penne (recipe to come)
Snacks and desserts:
Pumpkins Spice Latte- for us Mom's to enjoy at play group (recipe to come)
Stop by for more menu planning ideas at Organizing Junkie.