I've completely fallen off the deep end and landed in a pile of eggs, chicken eggs that is.  After my first completed hatch I just kept thinking about all the beautiful fun gorgeous egg colors and chickens there are out there. And that I am now armed with an incubator the chicken world is my oyster.  So therefore I set out to find some of the most beautiful breeds that I love or fancy and or want just for pure fun.
I set 48 eggs last friday with a hatch date of May 14th.  So far so good.
My goal is also to have an extremely colorful basket of eggs and with any extra's hopefully to sale.  Wouldn't you buy eggs like these?
These lovely colored eggs are exactly like white or brown eggs, its just a variation in the breed of chicken that causes the different color shell.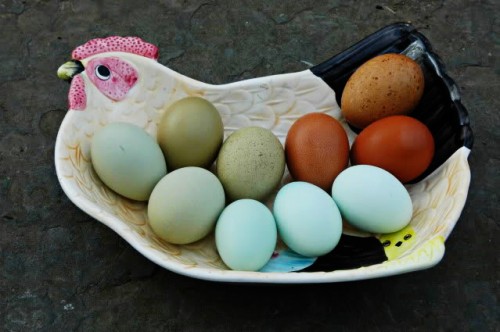 *picture from Cottagegarden (left Olive eggers, the blue ameraucanas, then chocolate Maran eggs)
Don't worry DT has approved of all my antics, though he might not understand I do truly have the best Hubby in the world.
Starting off I ordered 12 hatching eggs from a breeder with a wonderful website Red Roof Hens.
I ordered 4 Ameraucanas eggs, they lay a pure blue egg and are just gorgeous.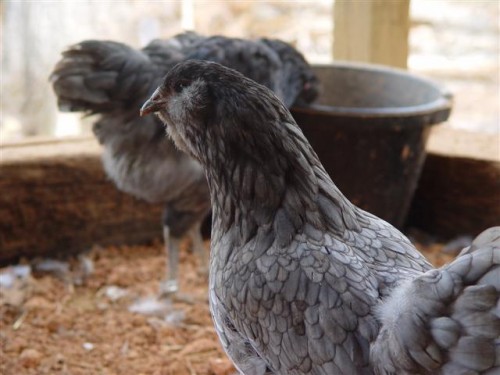 *picture from Red Roof Hens
2 Silkies eggs they are a purely ornamental chicken cute as can be and extremely friendly often quoted as the lap puppy of chickens.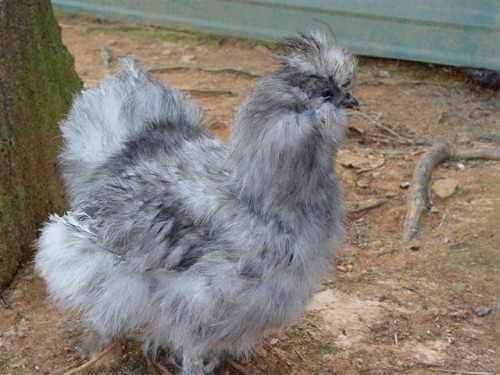 *picture from Red Roof Hens
2 BBS Cochins, they lay a good sized egg, but are just so big and fluffy I had to get a couple.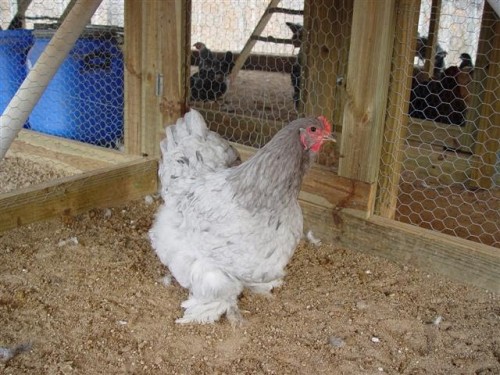 *picture from Red Roof Hens
I also ordered from Red Roof Farms 4 Black Copper Marans, Marans are known for their dark chocolate brown eggs.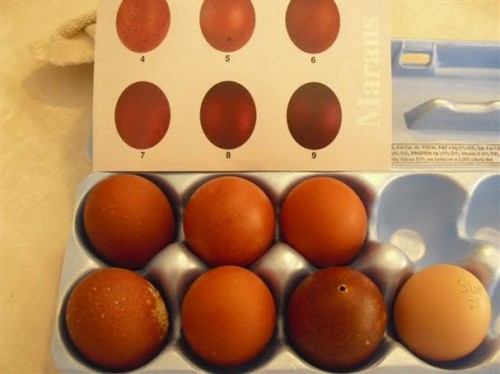 *picture from Red Roof Hens
Not to mention they are beautiful birds, here is a Rooster with some hens in the back ground.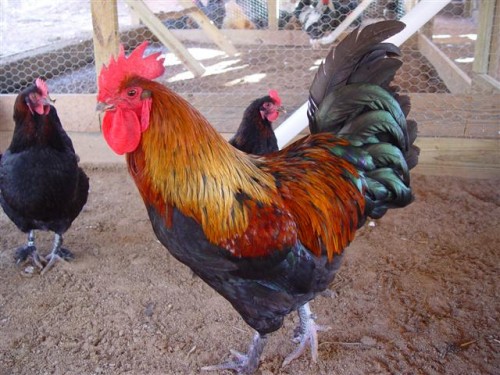 *picture from Red Roof Hens
I ordered the rare Barnevelder hatching eggs which also lays a dark chocolate egg and has a beautiful double laced plumage.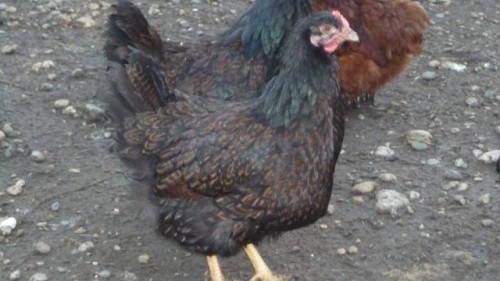 *picture from Madelynbelle
I also ordered some Olive Egger chicken that are a mixed bred breed to produce prolific olive colored eggs.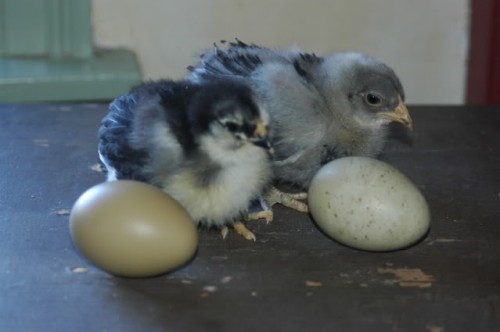 *picture from Cottagegarden
and last but not least the most interesting looking and beautiful chickens the Buff Laced Polish, just for fun and laughs.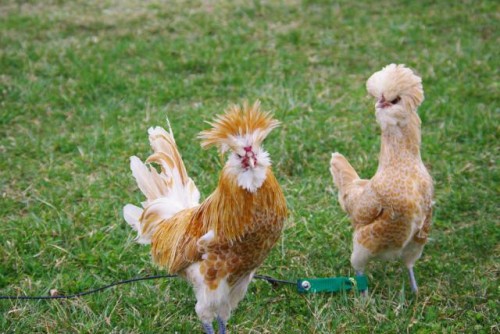 *picture from JewellFarm
Oh and if anyone is looking for some chicks in the very near future I think I may have some.