Our winter garden is slowly coming to an end.  WE DT has pulled and tilled almost everything, except for the broccoli and the cabbage.
This years garden was a learning experience, it didn't do nearly as well as expected because of our harsher than normal winter and tons of rain.  Our cabbage never quite grew, neither did our beets, spinach, or cauliflower (only slightly).
See how small the head of cabbage is
In comparison to last years cabbage garden
Though our broccoli did well and continues to grow more and more sprouts.
But one thing that is better this year than last year, is my two best garden helpers.
They just love to take pictures and look at themselves, here is a self portrait and Little W and me.
Little H and me, I haven't quite gotten the self portrait thing down.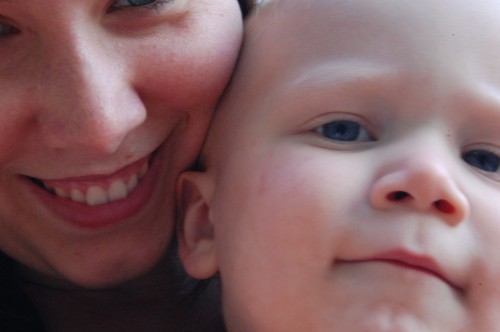 We pulled all of the turnips and carrots and the boys helped pulling and putting in the bucket.
Looks like I will be busy chopping, blanching and freezing this weekend.
Soon we will be planting our summer garden!!!  I look forward to tons of fresh tomatoes, peppers, cucumbers and green beans!
So are you planning your summer garden?  If so what do you look forward to the most?
I will be posting weekly updates of the garden so please click on each week for more details. week 1, week 2, week 4 , week 7,  week 8, week 12, week 14, week 16,  week 19 and week 20
This post is listed @
Family, Stamping and FOOD, "How does you garden grow"

My Romantic Home"Show and Tell Friday",
Simply Sweet Home, "Friday Favorites"
and


Hosted by Cecily and Carrie

The Inspired Room "Its a beautiful Life Friday"