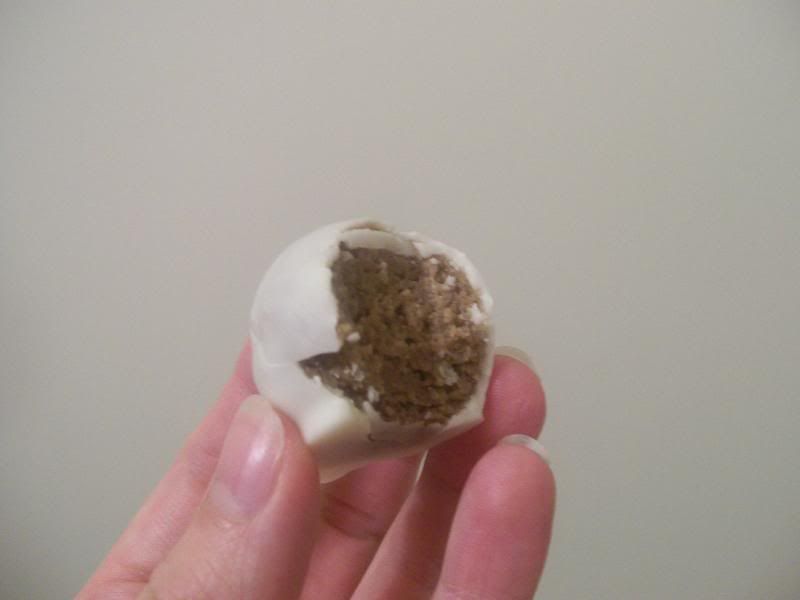 These sweet little treats seem to be all the rage this year, and I made them for our office Christmas party.  I first heard about these from a really great site called Bakerella, this women is some kind of talented.  She really is amazing.  Though mine pale in comparison to her's they were mighty delicious and fun to make.
I used Spice cake mix and cream cheese frosting with both white and chocolate bark for dipping  The great thing about these balls is you can play around with a number of different cake mixes, frosting and bark and come up with some really great ideas.
Ingredients: 1 box cake mix, 1 can frosting, 1 bag almond bark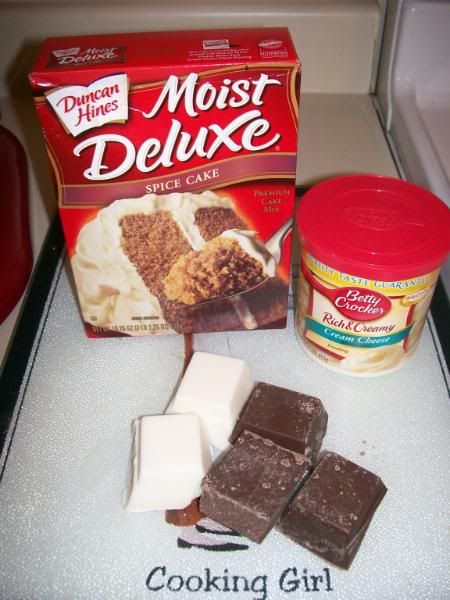 Bake your cake to box directions, let cool for 1 hour and be sure to sample a piece
(not really but DT couldn't resist)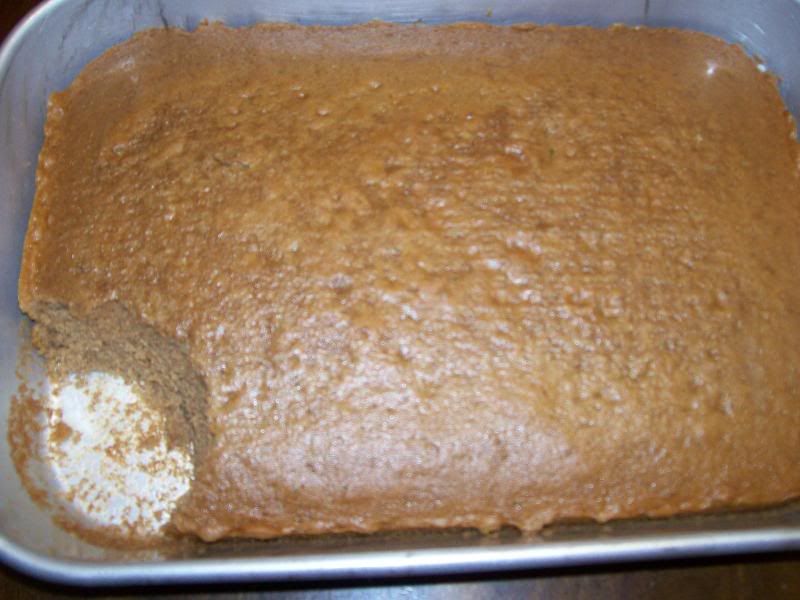 In a large bowl use 2 forks and start crumbling the cake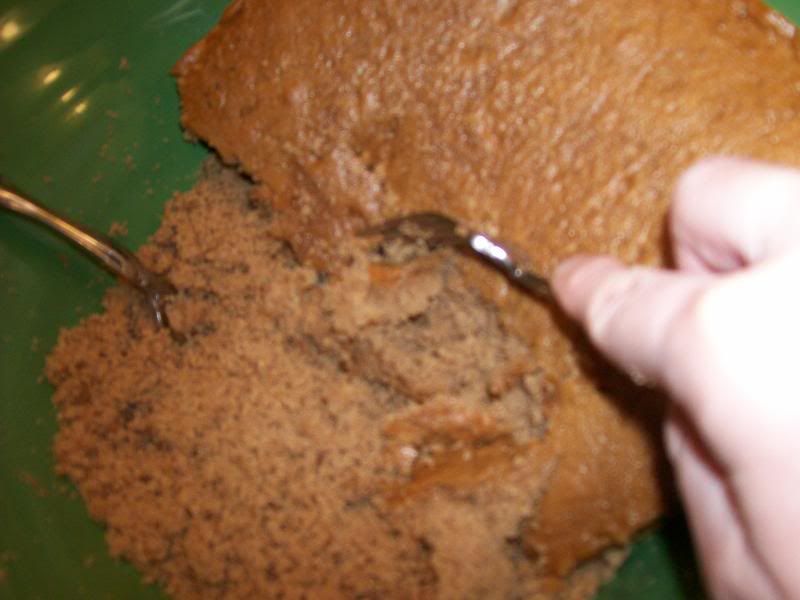 Till it looks like this
Then add about 3/4 the can of frosting, any more than that and I think it makes it too mushy
Once the frosting is fully incorporated it will look like this, so appetizing.
Roll the cake mixture into balls and place on a lined cookie sheet and put in the freezer for 1 hour to harden, this makes it easier when dipping the cake balls into the chocolate
Take the chocolate a put in a bowl and nuke for about 1 minute till melted
Then take the frozen cake balls and dip them in the chocolate and roll them till fully covered
Place them back on the lined cookie sheet to harden
These are guaranteed to be at hit!  The kids love them and it would be a great dessert for them to help making.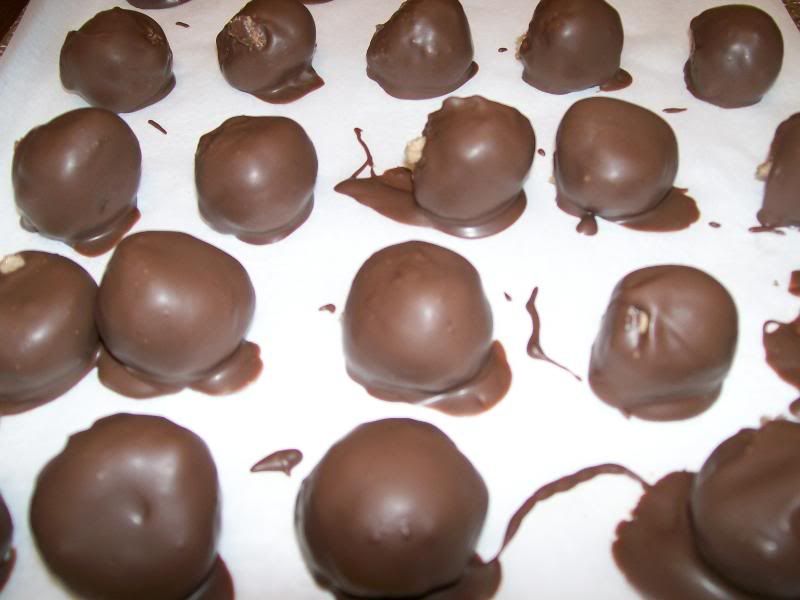 Print This Recipe

Cake Balls

You take any flavor cake mix and bake according to directions.  Let cool and then crumble into a big bowl.  Add any flavor of icing and mix well.  Roll into half-inch balls and chill in freezer for about an hour.  Melt down baking chocolate (I like Ghiardelli's) and dip each ball into the chocolate and then re-freeze until chocolate is set.  If you use the right kind of chocolate it shouldn't melt on your fingers and can be kept at room temperature for a good while.

Some flavor combination ideas:

Devil's Food Cake mix with Chocolate Cream Cheese icing and flaked coconut mixed in dipped in dark chocolate.

Yellow Cake mix with Coconut Pecan icing dipped in white chocolate.

A cute idea for Easter would be egg shaped balls of Confetti cake mix with vanilla icing dipped in white chocolate colored with pastel food coloring.

Other ideas:

Spice Cake or Carrot Cake with cream cheese frosting

Red velvet w/cream cheese frosting dipped in white chocolate

Strawberry cake with vanilla frosting, dipped in dark chocolate
This post is listed @
Kelly's Korner, "Christmas Cookies and Treats"