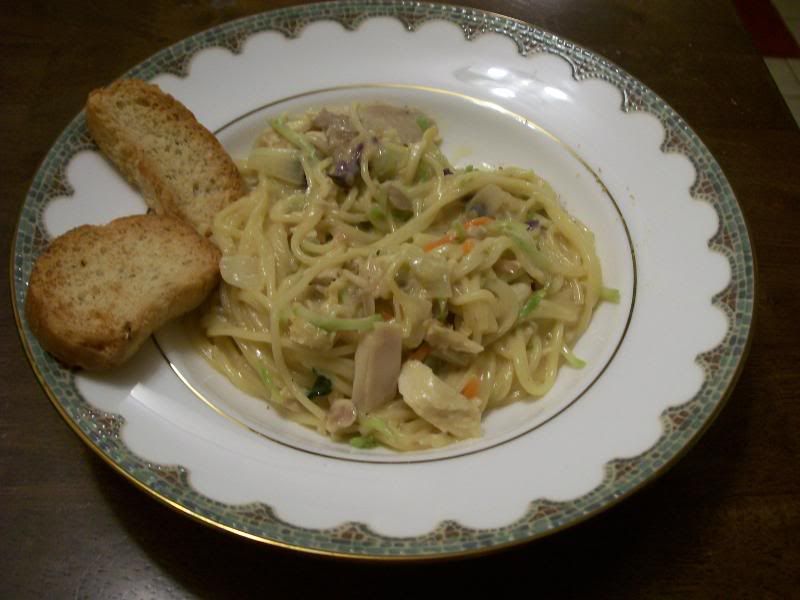 One of my favorite comfort foods is Chicken spaghetti, I love the creamy cheesy flavor of this sauce combined with the chicken and noodles. I also like to "hide" some veggies in the mix like a package of broccoli slaw for added nutrition and a bit of texture.  If you have not discovered Broccoli Cole Slaw, its Julienne  broccoli, carrots and red cabbage. I love it, its also really great in an Asian inspired broccoli slaw my mom loves to make. The slaw could easily be left out if you like.
Ingredients:
3 cups sticky chicken, or any cooked chicken, 1 onion, 3-4 stalks celery, 3 T butter, 1 package Broccoli Cole Slaw (optional), 1 can cream of chicken, 1 cup whole milk, 1 1/4 cups Velveeta, 12oz thin spaghetti noodles, salt and pepper to taste.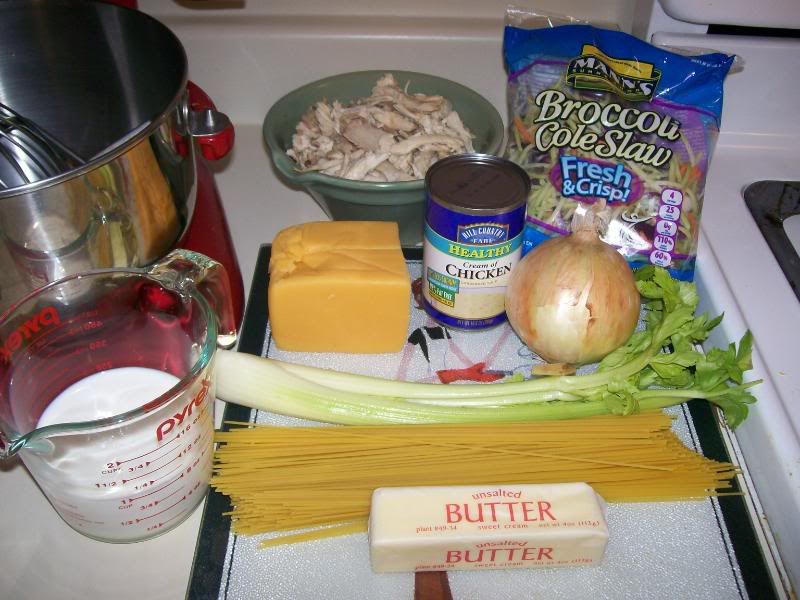 Chop onions and celery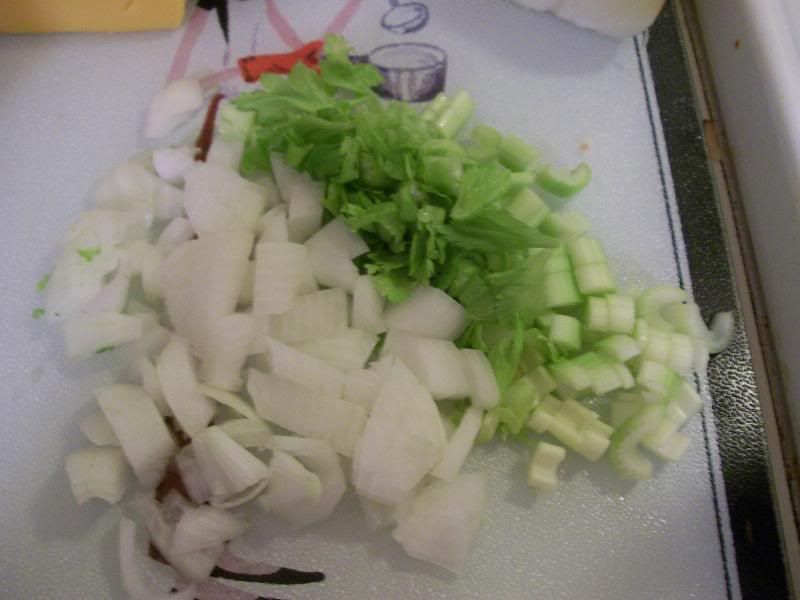 Add 3 T butter, and chopped veggies to pan to cook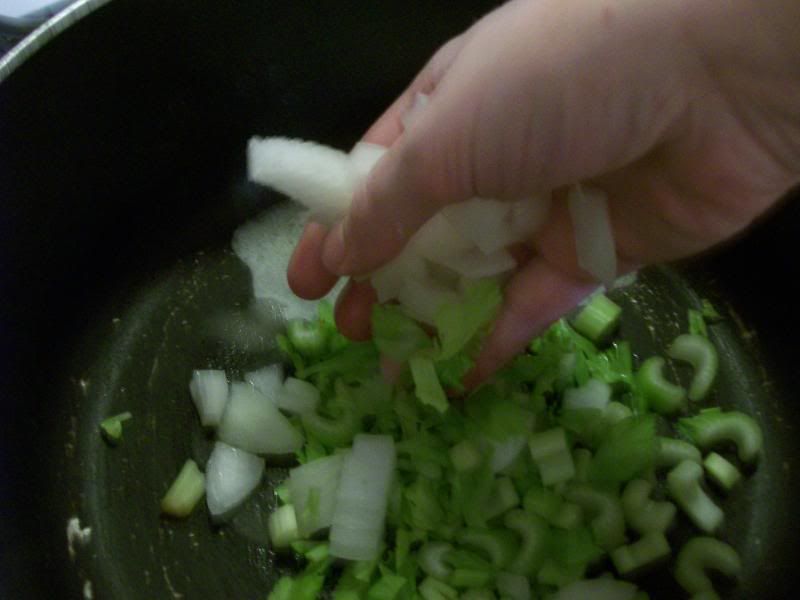 While sauteing, start noodle water and add salt, and bring to rolling bowl, add noodles
Add pepper to cook veggies once softened add broccoli slaw
Add chicken and cream of chicken soup
Add milk, and cheese, stir on low until melted.
Cook noodles al dente, and drain, add noodles to chicken mixture
Spray cooking dish, and pour in pan.
Bake at 350, until bubbly
Enjoy!  SP
Print This Recipe
Chicken Spaghetti

3 C cooked chicken (sticky chicken)
1 (12oz) pkg thin Spaghetti
3 Tbsp butter
1/2 C chopped celery
1/2 C chopped onion
1 Pk. Broccoli Slaw
1 (28oz) Cream of Chicken soup
1 c milk
1 1/2 C Velveeta
pepper to taste

Chop the cooked chicken into bite size pieces.  If using sticky chicken, debone and measure.  Boil noodles according to the directions on package.

In another pan, melt butter and sauté celery and onion, usually 3-4 minutes.  Add broccoli slaw, chicken, soup, milk, Velveeta, pepper; mix until well blended.

Drain spaghetti and add to chicken mixture, mix well. Bake in a large greased baking pan for 20 minutes at 350* or until bubbly.