One of my babies favorite food is yogurt, they just love it.  And it is so good for them  Well since I was making their food and Super Baby Food by Ruth Yaron had directions for making yogurt I decided to give it a try. My first batch I used the sink incubating method and it didn't  turn out as expected, good but not as thick as it should have been. Since then I have purchased a yogurt incubator and have had nothing but success.

Ingredients
Whole Milk, 1 pk yogurt starter (or 3 T plain yogurt with LIVE cultures), 2 T powdered milk
slowly heat 1 quart milk to about 185 degrees or boiling, stirring often
Use a candy thermometer for exact temperature
Allow it to cool to between 105 and 115 degrees.  Any hotter or cooler and the cultures will not form

I put it in the refrigerator to cool faster it takes about 30 minutes, check and stir often.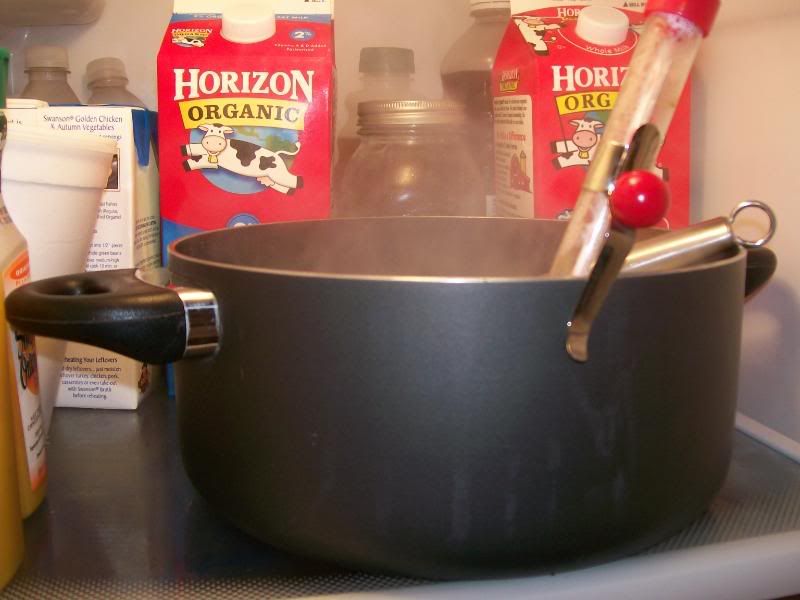 Once the tempature has dropped to between 105- 115, stir in the yogurt culture and 2 T nonfat powdered milk, stir very well.

Pour the mixture into a yogurt containers or quart jar and put on the lid

While the culture is forming, the temperature of the milk should remain at about 112 degrees.
I use the yogurt maker to keep the yogurt at the perfect temperature, but there are various methods to incubate the yogurt.
You can run hot water in the sink place quart jar of in the water and cover with towels or newspapers, checking every so often and changing the water to keep it at the perfect temp 112.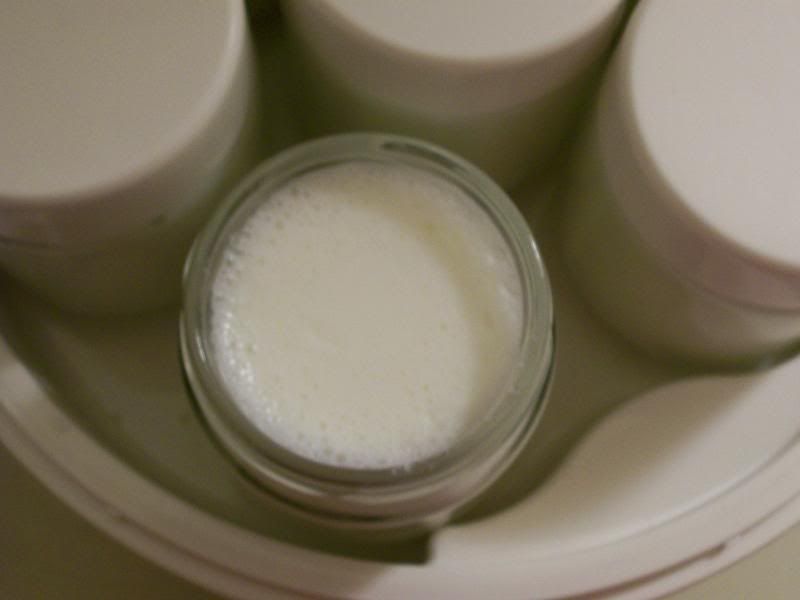 Let the yogurt incubate for 4-8 hours until firm.  The yogurt will have a smooth and creamy texture and a slight tartness it tastes so much better than store bought yogurt. I usually add some pureed fruit to the yogurt for the boys, for me I love to add a squirt of chocolate syrup.  The yogurt will stay good for 2 weeks in the fridge that is if it lasts that long.
Here are Little H and Little W enjoying! They love to grab the food off the spoon!