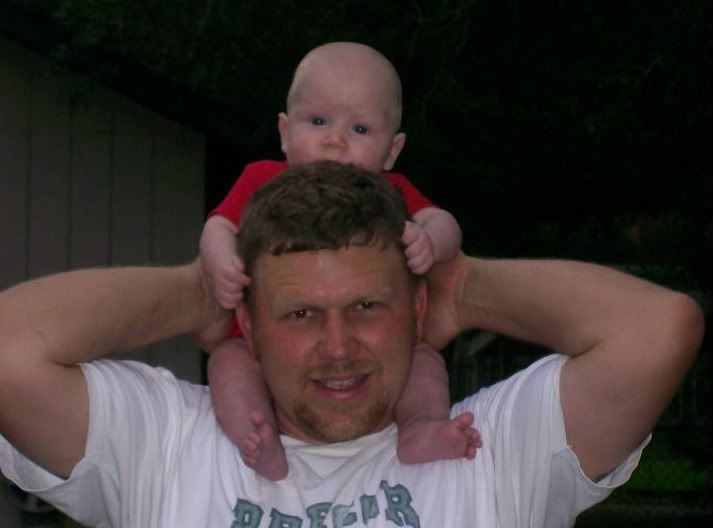 1. They are watching TV. What are they watching?
King of the Hill, Family Guy, or Ghost hunters
2. You're out to eat. what kind of dressing do they get on their salad.
French
3. What's one food this person doesn't like?
olives, cream cheese (wierd I know, but I think I am slowly converting him)
4. You go out to the restaurant. He/she orders…
Sweet tea
5 .Where did he/she go to high school?
Sealy & Columbus High School CHS 94′
6. What size shoe do they wear?
10-11 depends on the brand work boot 10 1/2 DD
7. If this person were to collect anything, it would be…
Tools, fishing accessories
8. What is their favorite type of sandwich?
Tuna Fish
9.This person could eat __________ everyday.
ice cream
10.Favorite cereal?
fruity pebbles
11. This person wouldn't be caught dead wearing..
Crocs, (Hi Bill) ha ha
12.Favorite sports team?
Not a big sports fan but I will say Dallas Cowboys
13. Who will he/she vote for?
McCain most likely
14.What is their sign???
Virgo
15. What is something you do that he/she wishes you didn't?
hmm good question, he must love everything I do, lol. No probably pick up my shoes off the floor he hates when I leave them in the living room.
16. How many states has this person lived in?
2 Tejas and lousiana
17. What is he/she's heritage?
Hmm good qeustion, lets see his mom is full Czech and his dad is german/english I think
18. Did you bake them a cake for their birthday?
Yes german chocolate, his birthday is next week I will have to bake him one.
19. Did he/she play sports in high school?
baseball and football
20. This person could spend hours…
fishing, talking, fiddling outside in his yard, playing with the boys.
How well do you know your spouse! I would love to know! Click and share on Mr. Linky.